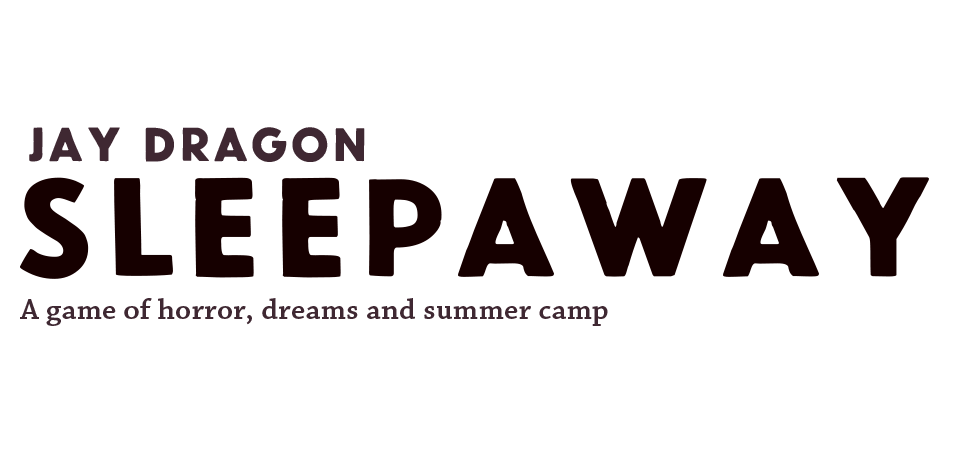 Sleepaway
Uncanny: A Sleepaway Expansion
---
Uncanny is a supplemental expansion for the Tabletop RPG Sleepaway by Jay Dragon, published by Possum Creek Games in 2019. It is focused on the Strangeness, the mysterious forces of uncertain intention that exist at the edge of the camp. Uncanny requires the Sleepaway rulebook in order to be played, and is intended as supplemental content to enhance and inform the core game experience.
Uncanny includes:
New character sheets (the Destined, the Old Pine, the Heron, the Moth Maiden, and the Cataract Squire)
New setting elements (the Hellbender Queen, the Hitchhiker, Lord Storming, the Paper-Skin Hares, the Roaming Fen).
Rules and advice for creating your own strangeness and incorporating the strangeness into oneshots or shorter games of Sleepaway.
Brand new art, rituals, interludes, and more!
Comments
Log in with itch.io to leave a comment.
I don't see an estimate on when the preorder will be ready? Are we talking 2021 Summer? Can I get a ROUGH estimate? :)
Hi, there's a date on the page! We're talking late February (give or take a week due to art stuff)